on
June 24, 2013
at
7:05 PM
It's arrived! I pre-ordered the WAGON Webcomic Battle 'Geek Deck' and it's finally here with six cards illustrated by yours truly. They're great cards with cool powers that trow a little chaos into the game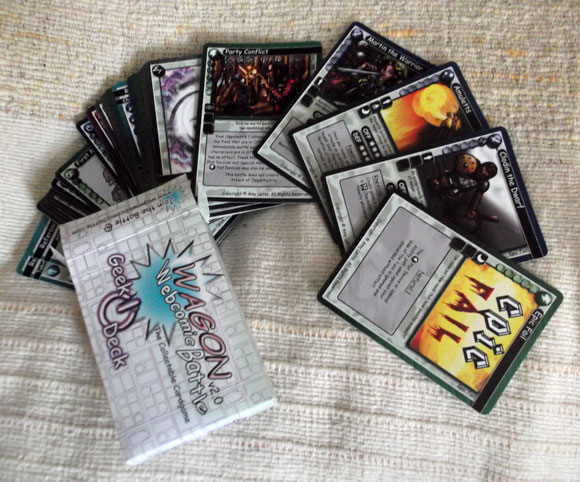 The Geek Deck is themed around the power of the Geek, which is to combine the forces of deceptively weak-looking characters and use unothodox strategy to overcome seemingly unbeatable opponents. Truly in this dawn of a new begining, the Geek shall inherit the Earth.
The Geek Deck includes cards from the webcomics:
- Adrastus – Epic Fail (that's me!) – Cartridge -
- Zorphbert & Fred – Silent Pirate – Evil Plan -
I'm really proud to share a project with such an amazing group of creators!
Now lets look at the cards: ↓ Read the rest of this entry…